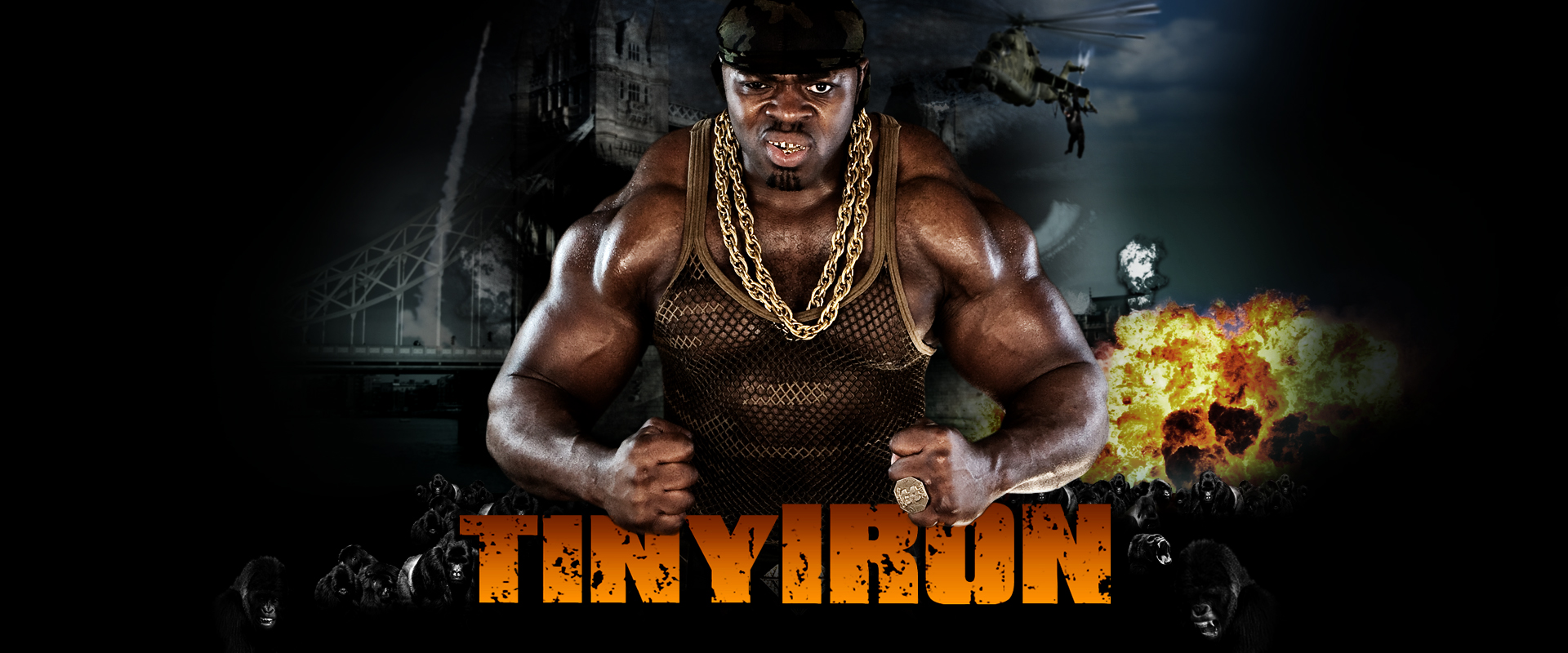 APPEARANCES
Tiny has gone from strength to strength ever since making a cameo in the rap star 50cents music video. Catching on to the trend, other UK artists such as Lethal Bizzle have used him as their iconic figure in their videos. He also starred with Brit actors Danny Dyer, Tamer Hassan and was alongside rap star 50Cent in movie Deadman Running.
Tiny has also appeared in Hollywood movies, Deadman Running was an iconic role, which starred Brit actors Danny Dyer, Tamer Hassan and teamed up again with rap star 50Cent.

ACHIEVEMENTS
The dedication in the gym was starting to pay off not only financially also global. In 2010 Tiny was crowned Britain's biggest biceps by Americas very own 'Ripley Believe It Or Not' that had taken place in London were the smallest man in the world joined Tiny in front of the world media.
Tiny now has used his fame and size to start a wrestling career travelling all across the world entertaining the young and old and even has his own computer game and action figurine. Sponsorship deals, promotion, guest appearances all quickly followed…
In the words of Tiny Iron 'GET HENCH OR DIE TRYING!!!'
TESTIMONIALS
JAY-Z
"Most definitely has the power to succeed"
RIHANA
"Oh my god!! wow was my first words… his looks can be deceiving such a sweet guy"